I am too pleased, I could not wait to put up pictures. so here they are. well, most of them. the lighting right now is too weird to properly photograph the new curtains in the bathroom or the bedroom. so look for those sometime soon.
Morgaine likes the space that has opened up under the bedroom window now that my boxes are out of the way.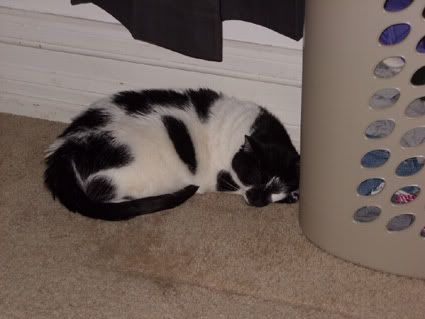 the living room curtains look so homey! please ignore that very messy desk.
new curtains for the windows and door in the kitchen! it's feels so clean and breezy!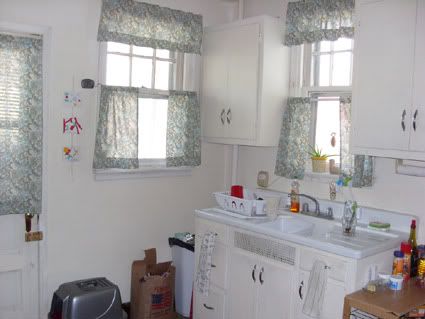 our microwave - no longer on the floor!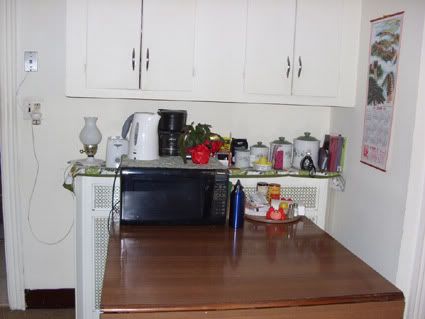 hooray for Mum, Kylie, Aunt Candy, and Uncle Don!