yo.
we got pre-approved for a mortgage on Monday, which is terrifying and exciting. probably we will look at houses soon. scary!
on Monday I made dinner. crazy, isn't it? I made
Honey Balsamic Chicken
. here are some pictures!
all my ingredients: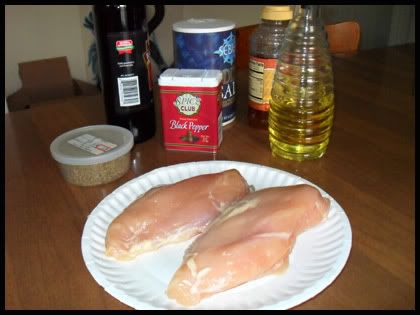 spices mixed together: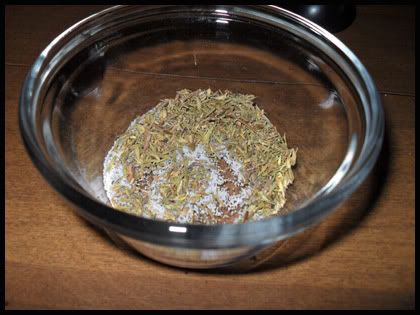 boiling vegetables: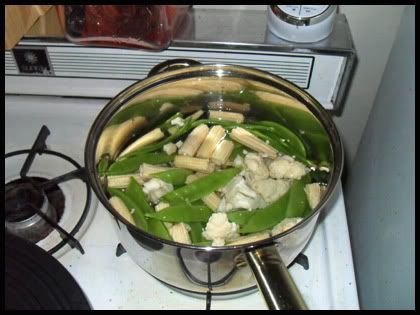 cooking chicken: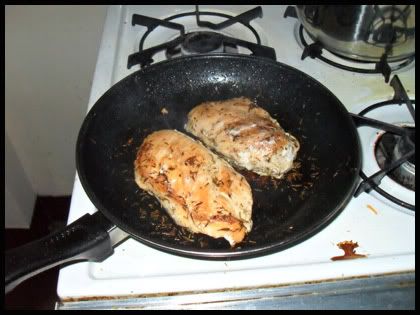 finished!
it was pretty darn good, if I do say so myself. I probably would have enjoyed it more if the loan guy hadn't called right before we ate and ruined my appetite with stress, but what can you do?
yesterday was Chris' late night, so I ate dinner at my parents' house. we had tuna melts, which were delicious. also, my books on home craft business arrived, which is exciting. I will be an internet millionaire in no time.
tonight we went to
California Bar & Grill
for wings. I got the same thing I usually do when we go there, the turkey bacon ranch flatbread sandwich. now I am here at SteveMikeBobby's house.
exciting week so far.