we made a sitr fry for dinner tonight. here are some pictures!
our non-meat ingredients:
soy sauce, worcestershire sauce, honey, garlic powder, onion powder, mesquite sauce, red wine, sugar peas, carrots, tiny corns, and cauliflower.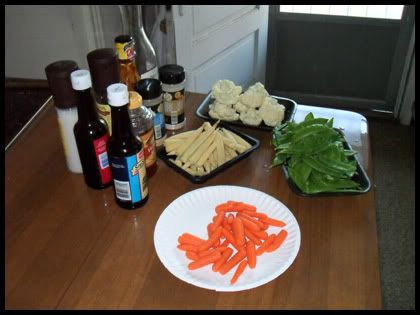 and, of course, meat!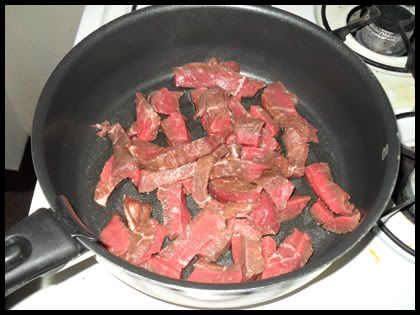 check out these awesome pictures of vegetables, courtesy of my new camera.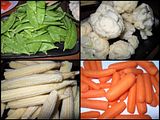 cooking. look at the vibrant colors!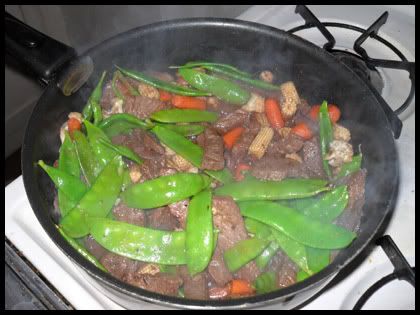 the finished product. it was super-delicious.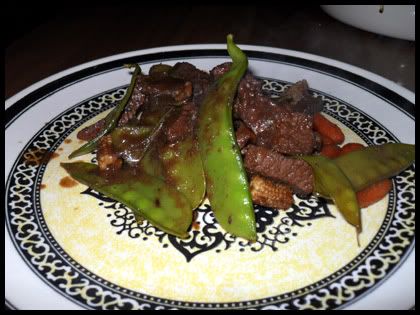 it was extra-unbearable hot in here by the time we were done, so I allowed the air conditioner to be turned on. it is a red-letter day indeed!
and do you know what I did directly after we were done eating? I
washed the dishes
. it's amazing how much easier they are to clean when they haven't been sitting for a week... this checklist thing is working out wonderfully so far. I know it has only been five days, but I am optimistic about this.
operation left-over pulled pork is a go, which is nice.
I am feelin' a really strong hankerin' to draw, so I am gonna go do that. I will leave you with a picture of the view out the window over my sink. a window over the sink will definately be a new-house necessity. it would be too depressing to wash dishes while staring at a wall.