here it is - my late sketch for last week!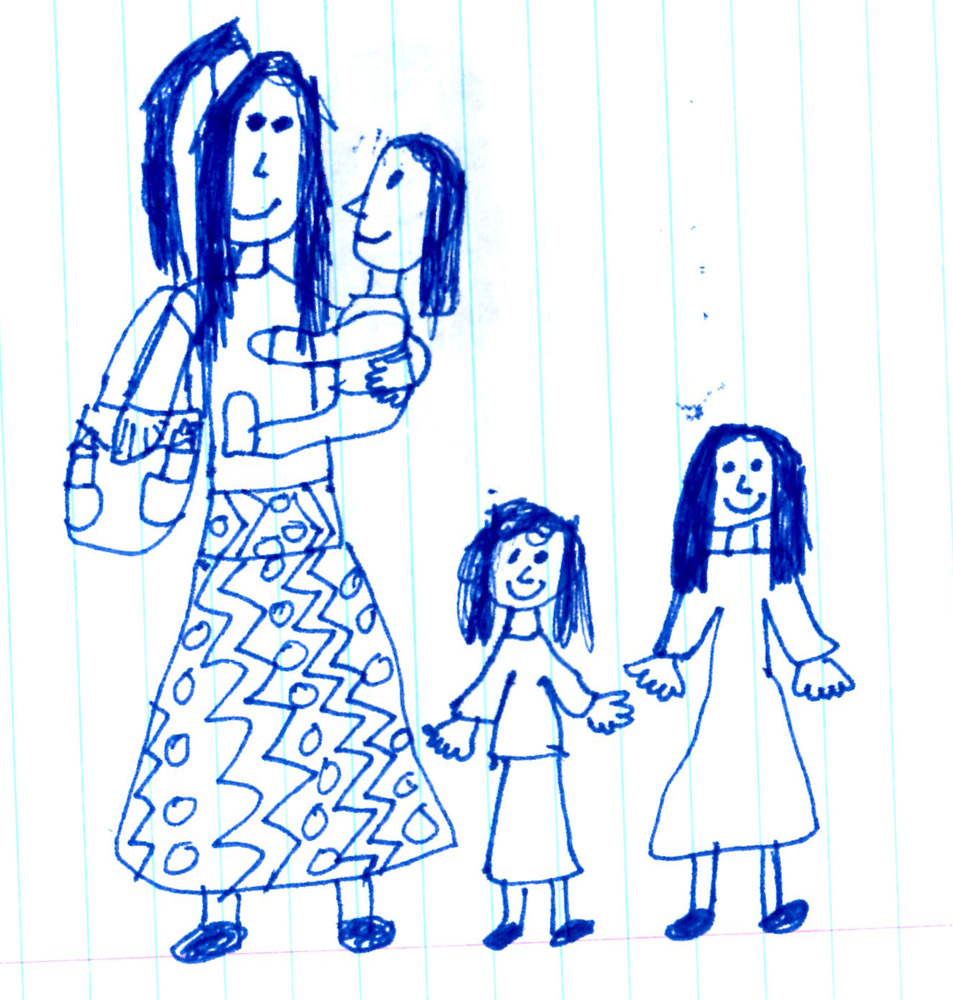 I'm not entirely sure what this drawing portrays - you'll have to forgive me, it's been about 18 years. if the rest of the notebook is any indication, though, this is some
Baby-sitters Club
fan art. I'm pretty sure this is Claudia and some children she is babysitting. you see, not much has changed. Even at eight I was drawing pictures based on books I was reading. at least I am consistent.