As some of you may know, today was
Small Business Saturday
. Boy did I support some small businesses!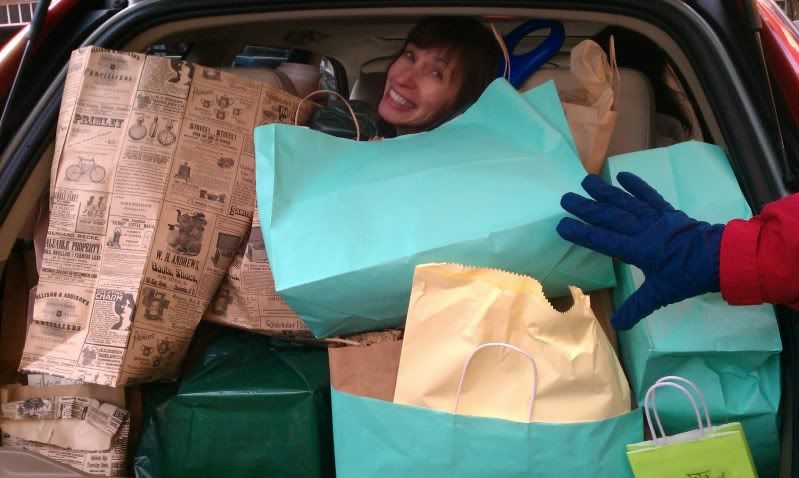 Aunt Lois with all of our purchases!
It is a tradition in my family for all the girls (well, most of them most of the time) to go shopping on the Saturday after Thanksgiving. This year we went to
Lititz
. Let me list the places I patronized:
Zest
- two fancy teas and a bar of handmade soap
Lilypad
- (fake) fur hat
General Sutter Inn
- butternut squash soup and a chicken cordon blue sandwich
Curiosity Shoppe
- vintage globe
Spill the Beans Cafe
- two hot chocolates and a smoothie
All the guilt over spending like a crazy person is equalized by feeling good about supporting small business. What a great day.
New hat!