Chris and I planted our sprouts out in the garden. Check it out!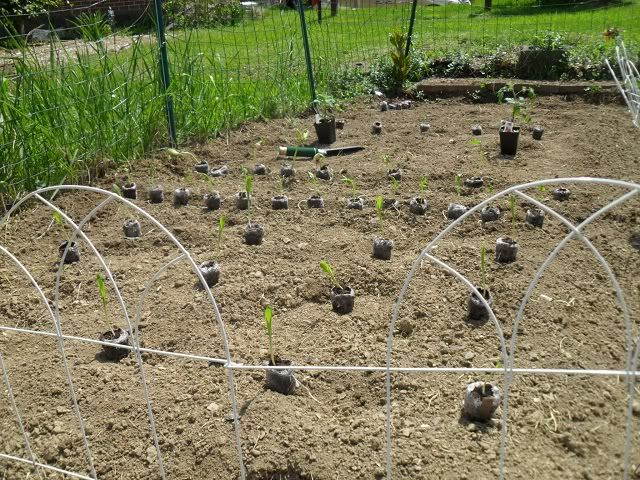 Deciding on our vegetable placement.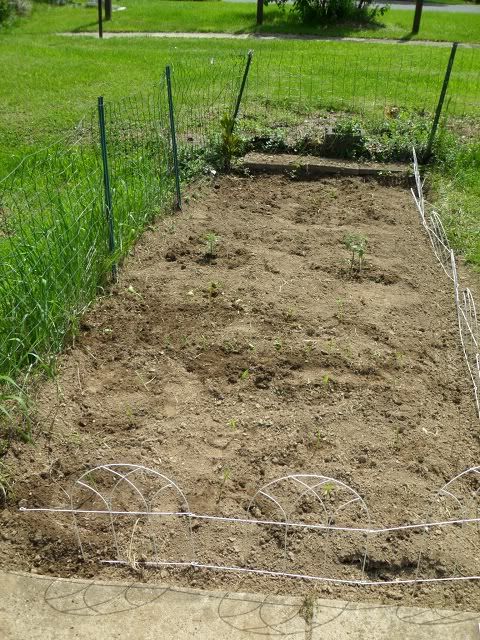 Freshly planted sprouts.
Want to know more about the vegetable gardening process? Check out the
Hateful Hovel
! I figured I'd put some of this garden stuff over there, since it is impacting the appearance of the house (and that's what HH is all about). Go. Check it out.