Over the weekend I went to Black Creek Greenhouse with Kim to pick up pots for the water garden projects we intend to make. There'll be more on that later when we actually make them - it's still too cold out for the water plans we want to use. For now, though, enjoy these photos I took at the greenhouse:
It's so refreshing to see so much green!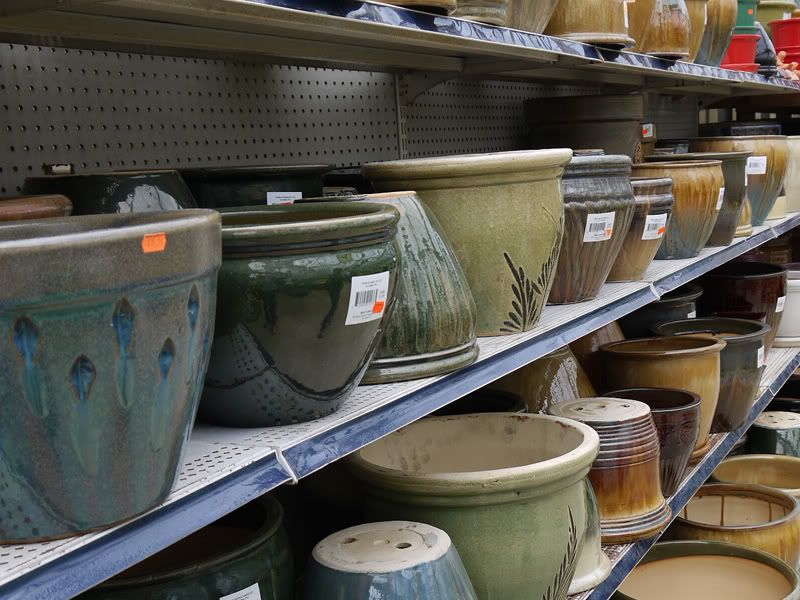 Glazed terracotta pots.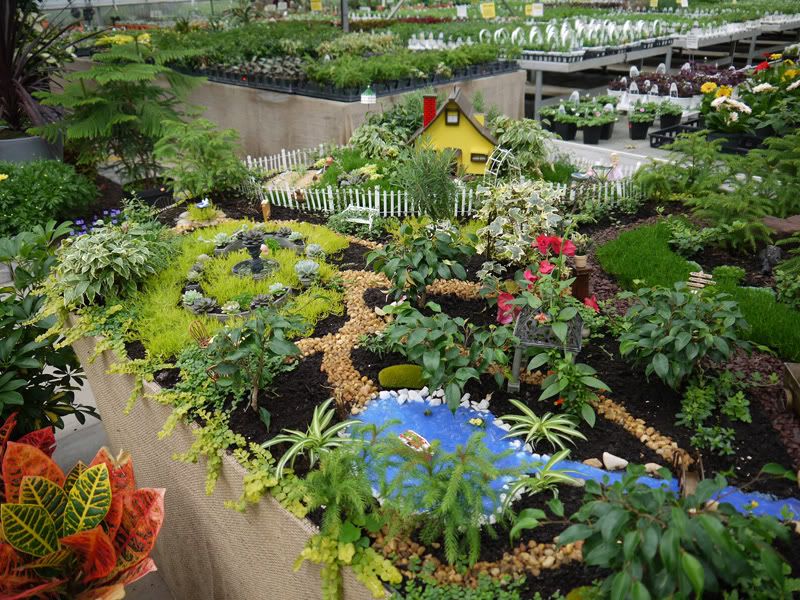 Fairy garden!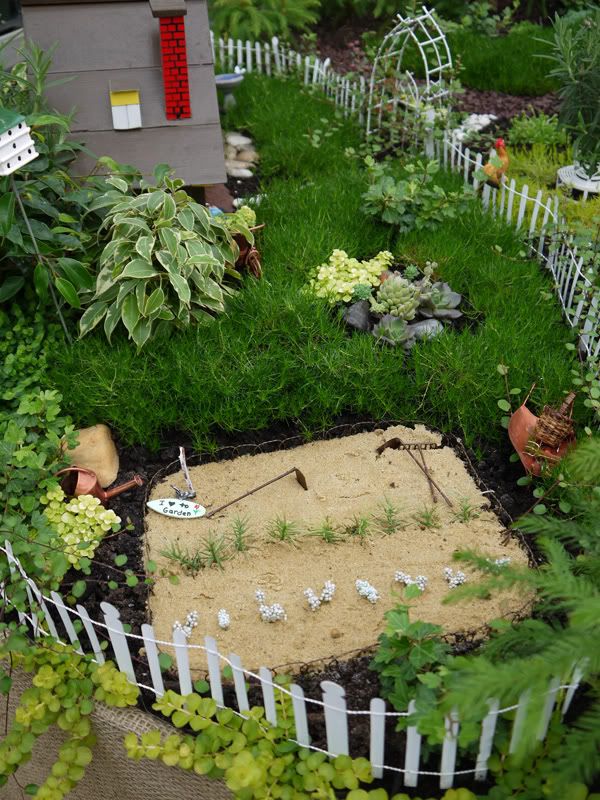 Detail shot of the fairy vegetable garden.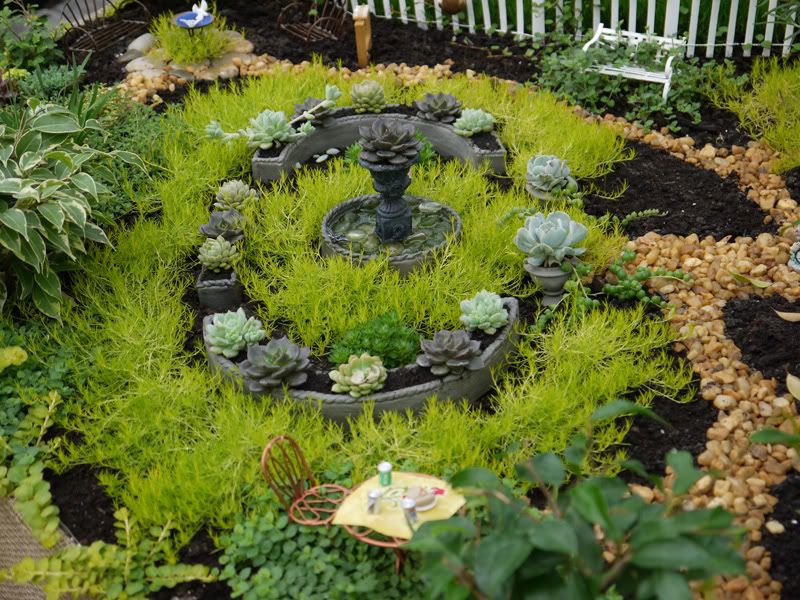 Detail shot of the fairy fountain.
I think I could happily live in a greenhouse. Everything is just so green and fresh and amazing. And so warm! We've been having such great weather around here lately, but now it seems March has reverted back to its old ways. So unfortunate.
I didn't buy any plants at the greenhouse since I want to start most of my vegetables from seeds. And it's still too early to plant most store-bought seedlings outside anyway. I did, however, finish clearing out the vegetable garden from last year.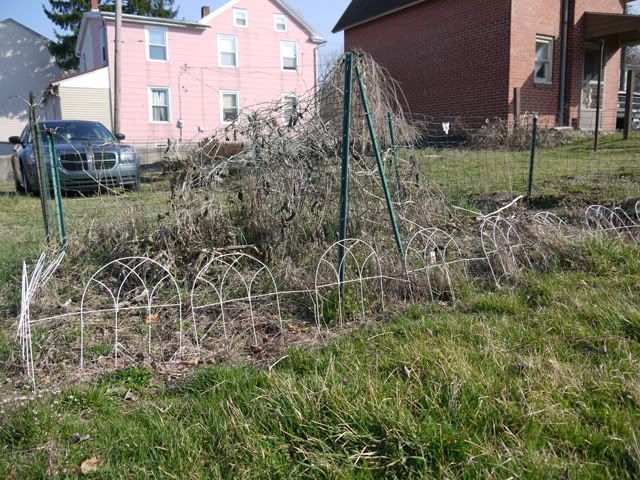 Before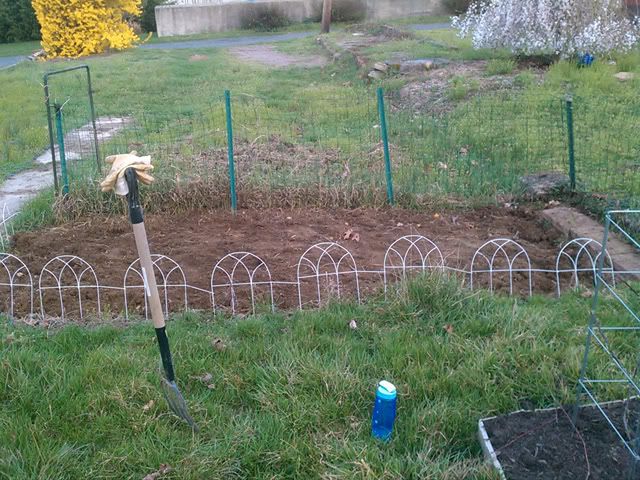 After
I also planted the sugar peas, set up the fences for them to climb, and marked off the layout for the rest of the vegetables when the time comes.
Wanna know what goes where? 1) sugar peas, 2) corn, 3) zucchini, 4) broccoli, 5) cauliflower, 6) carrots, 7) beets. As mentioned in my
previous post
, the rest of my veggies will be going in to containers. I haven't quite sorted out the container situation yet, but that's okay. I've got plenty of time. It is, however, soon time to start my seeds inside. Want to know where I am getting my info for planting dates and methods? I'm combining the seed starting and container information from
Backyard Gardening Blog
and the charts for when to plant seeds and transplants outside from these charts from
Esbenshade's
.
That's all I've got so far. There should be another update soon when I start the seeds inside and/or buy a container and start the lettuce seeds outside.