So, the thing about blogging is this - if I am feeling sad, I am inclined to sit on the sofa moping all the time and as such have nothing to write about. This is a shame. On the other hand, if I am feeling happy, I am much more likely to be out doing things and having a good time. This is good. Unfortunately, I get so preoccupied actually enjoying life that I forget to sit down and write about it. So my posts are slow no matter how I feel! In this case, it's the "too busy having a good time" excuse, a fact for which I am thankful. But here's some pictures of my life lately - I'll try to do one of these once in a while even if I don't do any proper posts.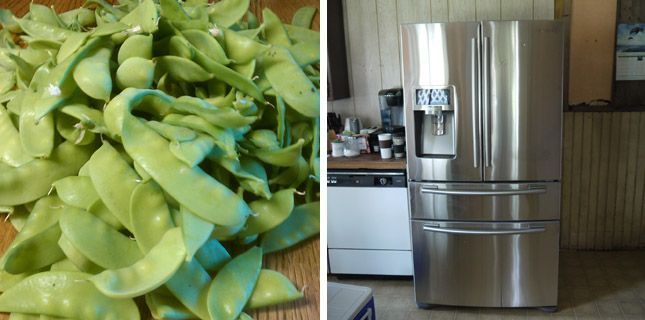 Harvested a lot of sugar peas and got a new fridge!
Cut my bangs and started a painting.
Bought a snail and a cupcake.
Had a sneak preview taste from Say Cheese! and finally tasted ramune.
Fathers Day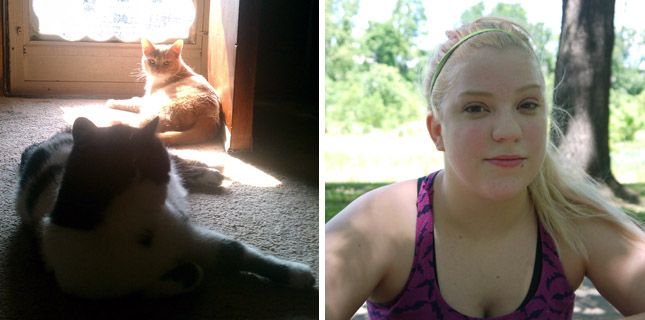 Happy cats and happy Kylie.
Waded in a creek.