On Friday, me and my co-workers went to the new restaurant -
Say Cheese!
- in West Reading. As you can probably tell from the name, it's kind of a cheese-centric place. Which is good, because cheese is one of my favorite things. You might remember the name from a
previous post
; I sampled their grilled cheese sandwiches at Art on the Avenue back in June.
Copper ceilings and a pulley system ceiling fan!
Let me just say, I love this place. The atmosphere is amazing. The whole time I was there I felt like I had surely been transported somewhere else because there is no way anywhere this cool exists in my town. There's a bit of industrial steampunk undertones to the decor - just look at all that copper! And a
belt pulley system ceiling fan
? Chris has been lusting after those for years. Eating lunch here has made me excited about re-doing the kitchen all over again. Some of the walls are even painted with a color very similar to the one I am planning on using.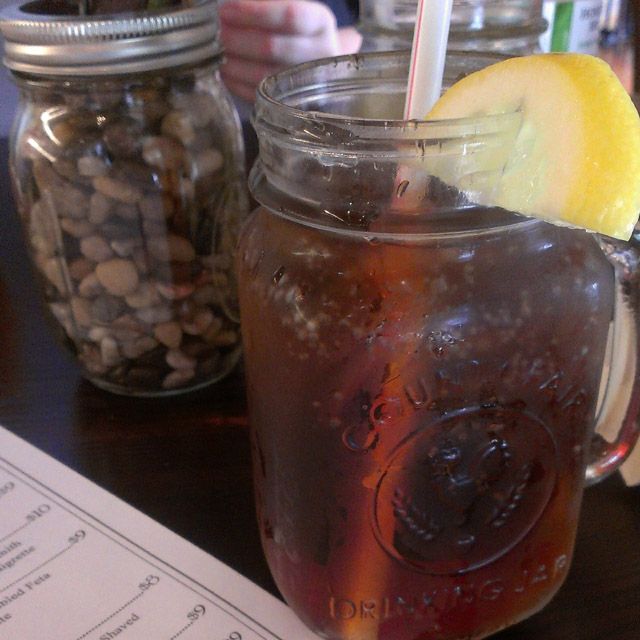 Drinks served in mason jars!
The drinks, as you can see, were served to us in mason jars. I can't even explain in words how excited this made me. I had an unsweetened iced tea because I am boring, but there are a lot of other more interesting beverage options. And I'm pretty sure I read somewhere that they are BYOB, if you're into that sort of thing.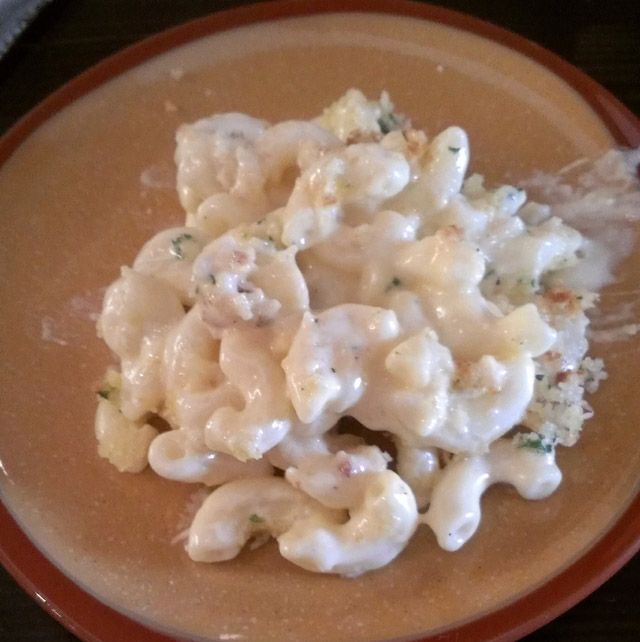 4 Cheese Mac & Cheese
We shared the 4 Cheese Mac & Cheese as an appetizer. It was creamy and flavorful. The crumbs on top were nice and crispy and seemed to be mixed with parmesan, maybe? All together very delicious.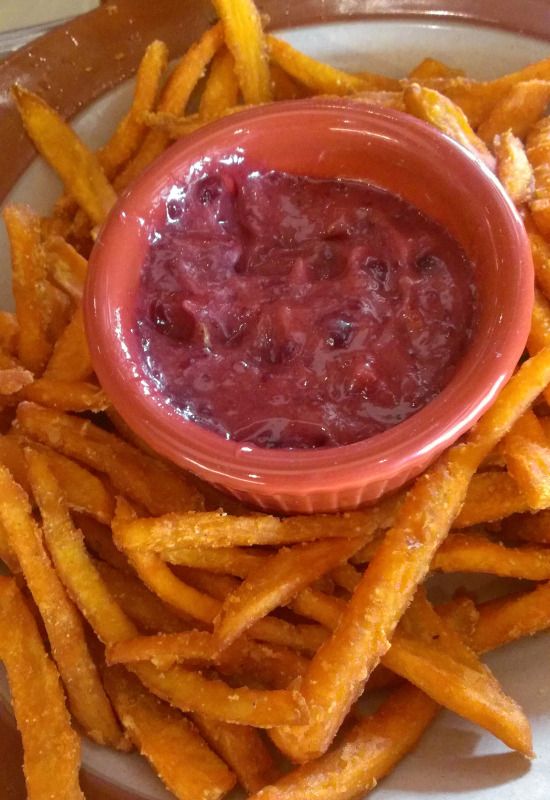 Sweet Potato Fries with Raspberry Mayo
We also shared sweet potato fries. They came with raspberry mayo, which I would have gladly eaten with a spoon!
Smoked Gouda Sandwich
I got the Smoked Gouda Sandwich. It was so amazing! And it came with homemade potato chips, which are just about my favorite thing in the world. It would have been hard to make this any better. The bread is very thick and there's lots of meat and cheese. I ended up taking half of my meal home because I was so full!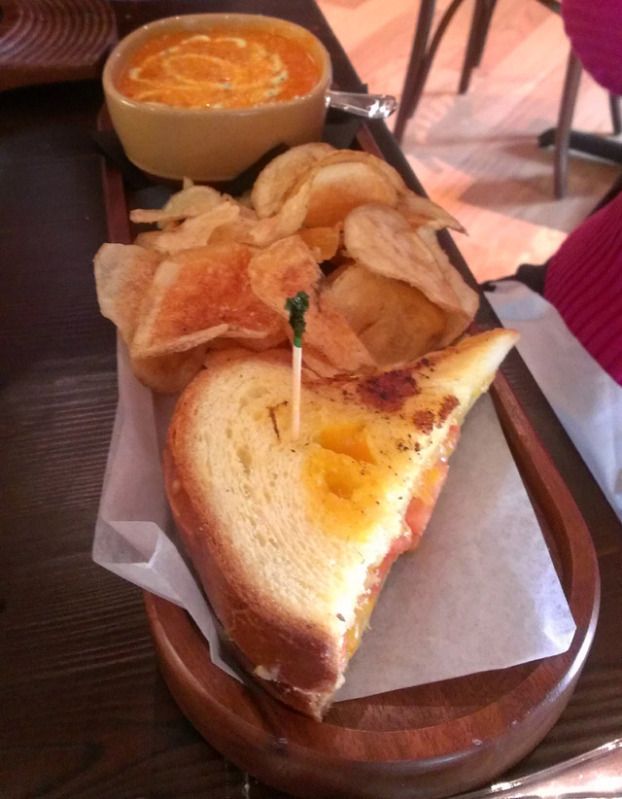 Soup & Sandwich Combo
Both my co-workers got the soup & sandwich combo. I tasted the tomato soup and it was also really good. It's more sour than sweet, but not in a bad way. Very creamy, no chunks. I would have gotten the soup & sandwich combo had I known that, but I hate tomato soup with chunks so I didn't want to risk it. I love the long wooden dish on which this meal was served.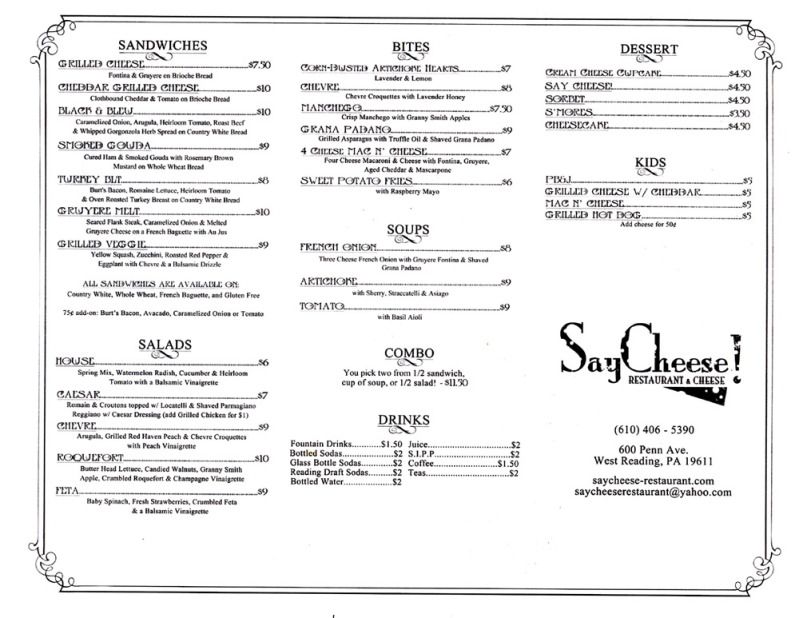 Say Cheese! West Reading Menu
I snagged a take-out menu to share with the internet, since I hate going to new places without first knowing what to expect from the menu. You can click on it to see the full-sized version. The menu in the restaurant also had some cheese platters that are not part of the take-out selection.
The prices are a little more than I would usually expect to pay for soup and sandwiches, but everything was really amazing and - as I said before - I just LOVED the ambiance. I will gladly pay $9 for a grilled ham and cheese sandwich if it means I get to feel as trendy as I did while eating there! I will definitely be going back.