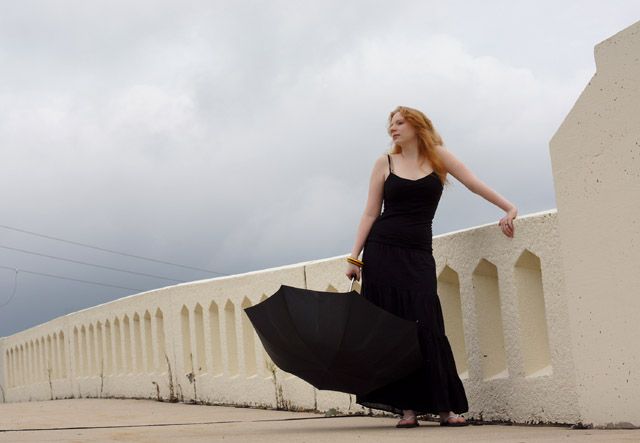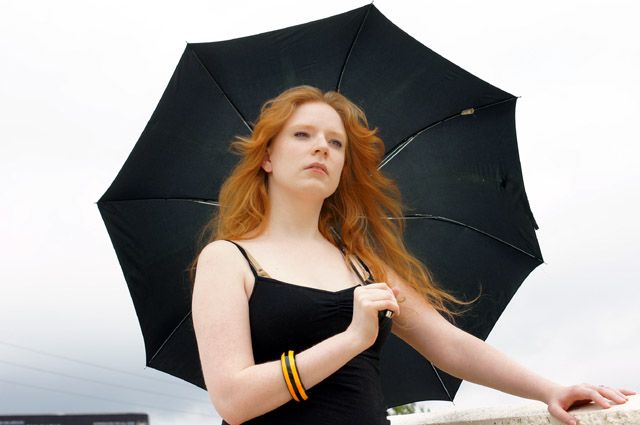 The spot of color in this week's outfit, my bracelet, came to me all the way from Denver. My parents thoughtfully brought it back for me from their trip to Colorado.
We almost caused a traffic jam during this shoot. I know I'm gorgeous, silly onlookers, but you really need to get a hold of yourselves. You're embarrassing everyone.
And boy was my hair being uncooperative!