My sister, her boyfriend, and I went to the PA Renaissance Faire on Saturday. Since I'm pretty proud of the skirt I made for myself, I figured I'd feature it as my outfit of the week. Look forward to more details about the skirt-making in a future post because, like I said, I'm rather impressed with myself.
My whole get-up: corset, hand-made overskirt, generic long black skirt, boots from my NYC trip.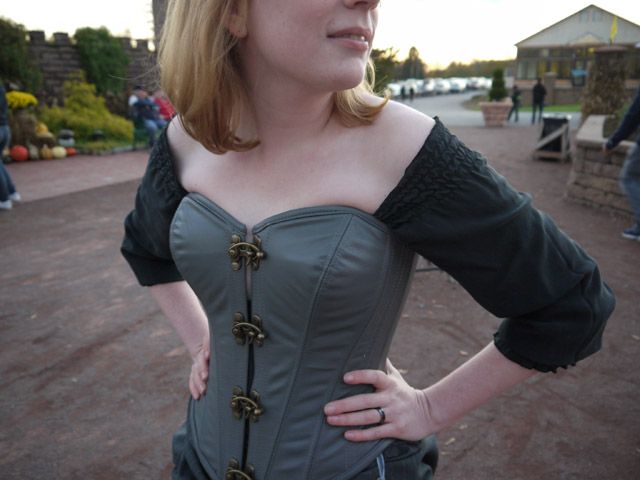 Close-up of my awesome steampunk-inspired corset from the Wicked Faire.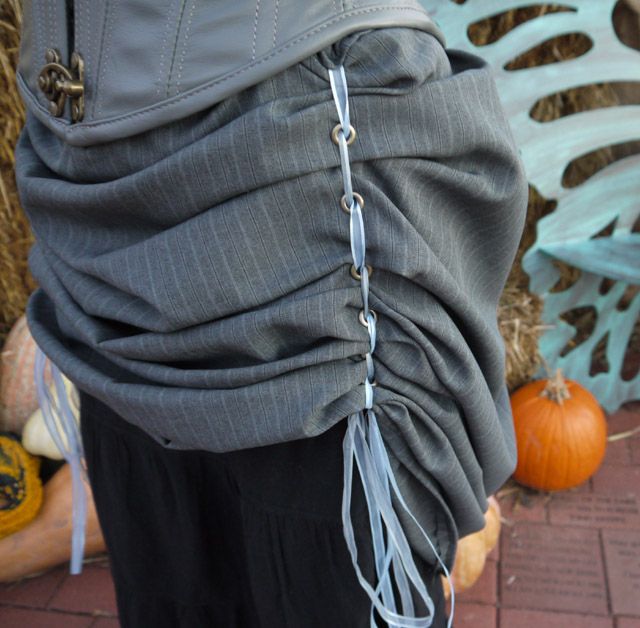 Detail shot of the drawstring gathered skirt I made all by myself with NO PATTERN.