This year I hosted Thanksgiving at my house for the first time. I gotta say, it was pretty great. Probably one of the best Thanksgivings ever, I'd wager. Here are a few photos from the event.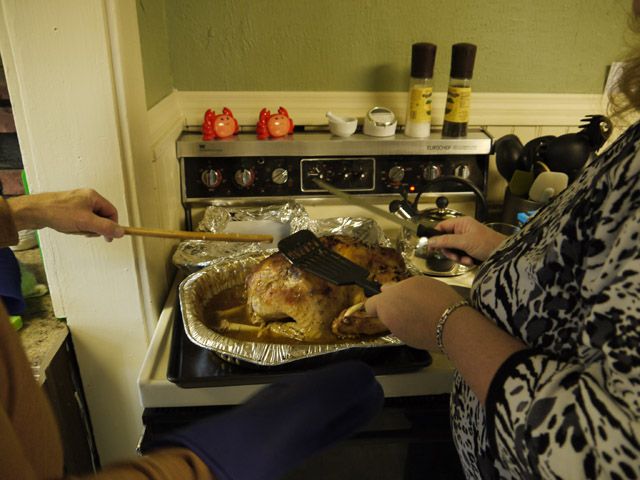 Mum and Dad flipping the turkey so it will get crispy on all sides.
So domestic (and still in my pajamas).
Mum, Kylie, and Dad.
The turkey finished cooking a lot faster than expected.
Chris and The Mutz.
Bittersweet and pumpkin centerpiece.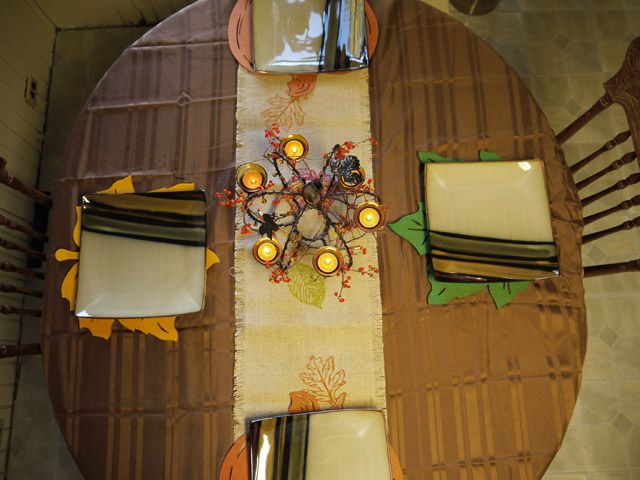 Tablescape.
The Mutz is ready to eat!
So is Kylie.
Me and Chris.
Getting the food on the table.
Turkey butter - a very important part of the holiday.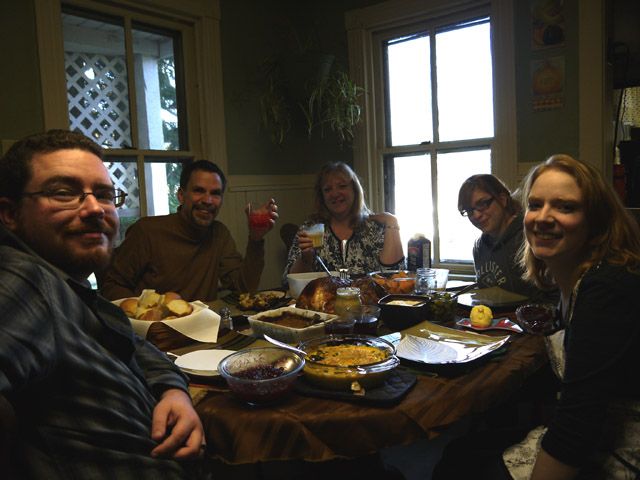 Family portrait before we dig in!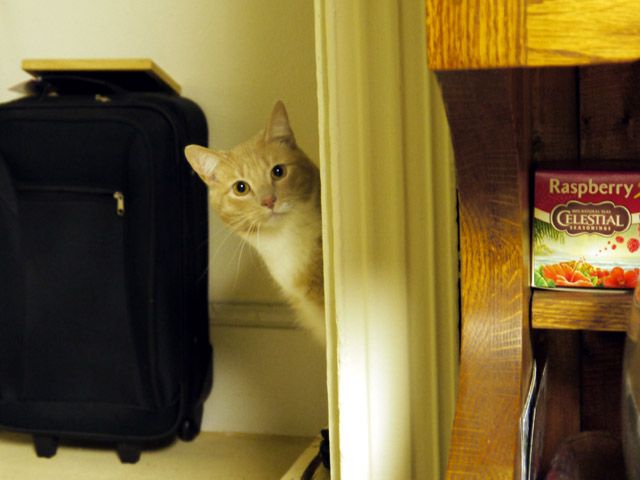 Mako is a little nervous about the crowd gathering in the kitchen.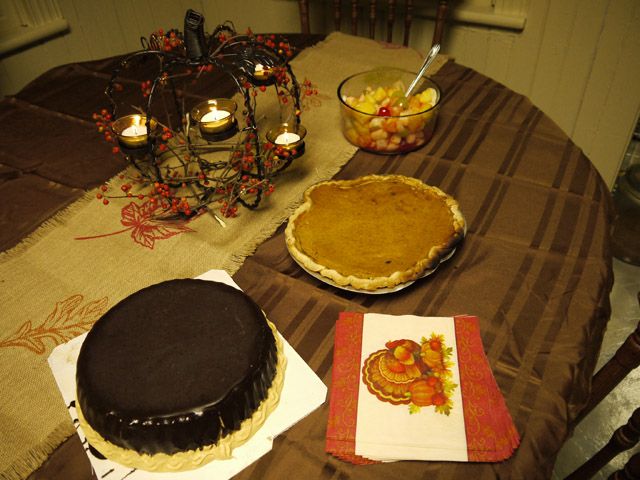 Desserts!