It's been a while since my last Life Lately post. A lot has happened, but very little of it was important. So here's a glimpse into my not-very-exciting life lately.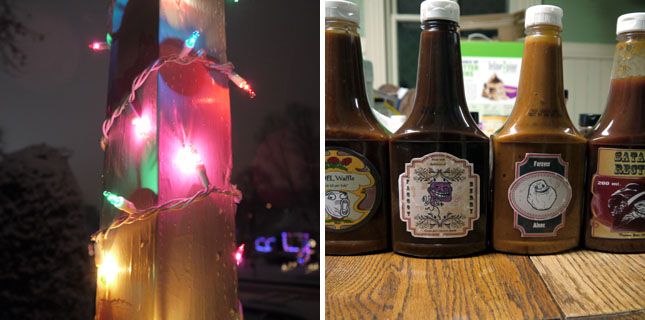 Row 2: Cut down a Christmas tree at Plow Farms and ordered a lot of packages.
Row 3: Indulged quite a bit...
Row 4: Got a new Kindle to replace the one that was stolen and ate a ton of terrible food.
Row 5: It snowed several times and I finally got in the Christmas spirit and decorated the tree.
Row 6: We had a beautiful white Christmas and made homemade gifts for our friends.
Row 7: There was an amazing food spread at Kim & Dustin's New Years Eve party.
Row 8: This is just about all I remember of New Year's Eve.
Row 9: We finally used our
awesome copper KitchenAid mixer
and I reactivated my World of Warcraft account.
Row 10: A love note from my husband and a lot of cats in my bed.