There hasn't been a garden update in a while, but that isn't because I've been neglecting the garden. I just forget to take pictures when there isn't much happening out there. But things have started happening out there in a major way, so expect more frequent garden posts!
The sugar peas were under-performers this year - I only got enough of them to make single stir fry. The carrots, on the other hand, are going nuts!
Carrots and cucumbers!
The green beans are small (probably because I am so bad at weeding), but they are still going strong. I think I'll get a good harvest soon.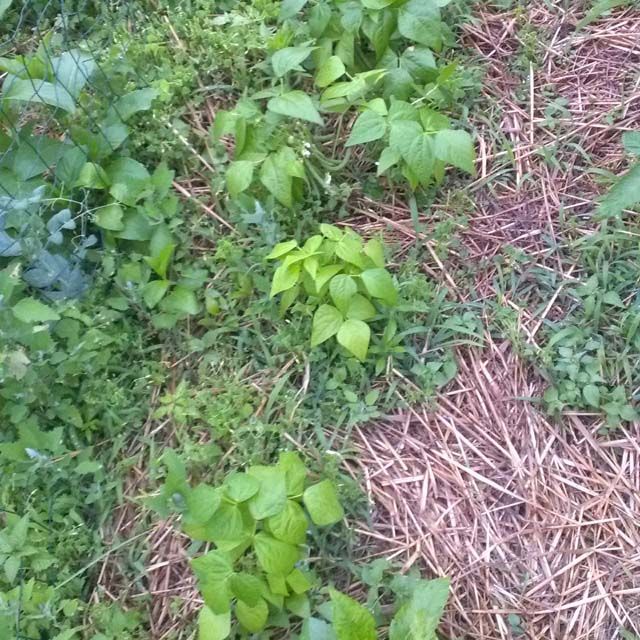 Green beans and weeds!
I planted a tomato plant even though I don't like tomatoes. I want to try making homemade tomato soup, which I DO like.
I have a mystery vine growing out of the compost pile! I'm guessing it is either a cantaloupe or a spaghetti squash, but only time will tell.
Mystery plant in the compost pile!
I dug a new garden out in the way backyard for vine plants, and they are going nuts! I planted a pumpkin, a watermelon, a butternut squash, a zucchini, and two cucumbers. Here is the pumpkin and the watermelon: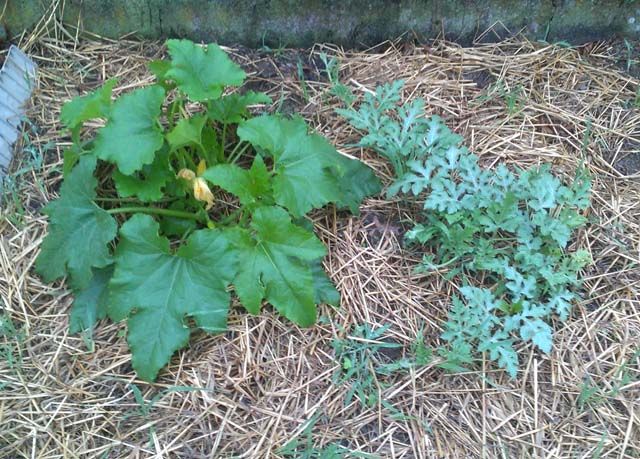 Pumpkin and watermelon!
Here's the zucchini, butternut squash, and cucumbers: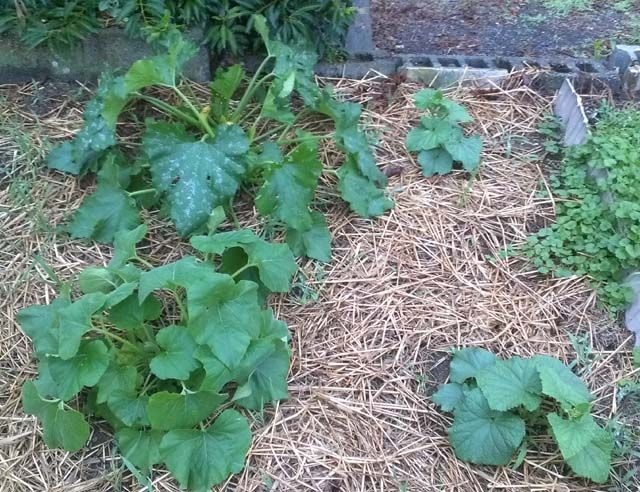 Zucchini, butternut squash, and two cucumbers!
I'm so excited about how well they're turning out!