Things are still growing in my main garden, but the vine garden is by far more exciting to me because it grows SO FAST. Here are this week's progress photos. It just so happened to be drizzling again when I was out there with my camera, so forgive the blurry pics.
Little baby butternut squashes!
Zucchini!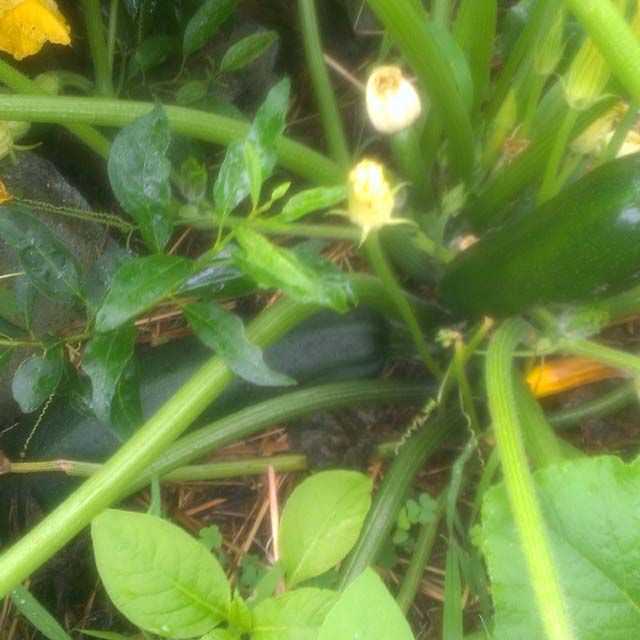 More zucchini!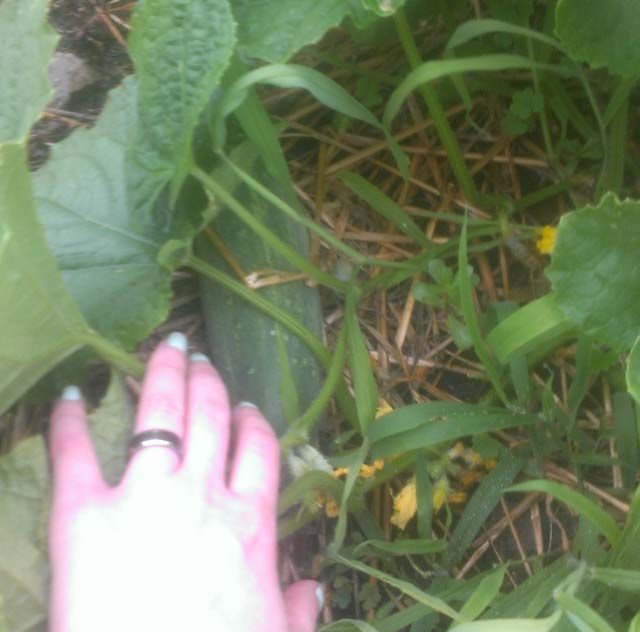 Cucumber!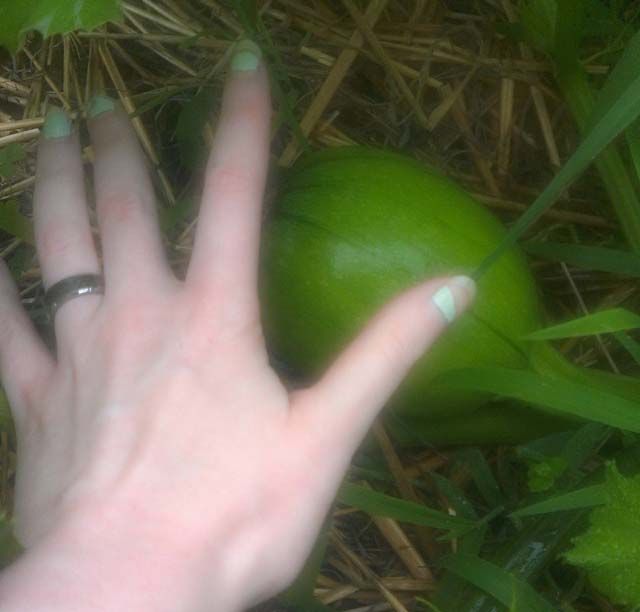 Little baby pumpkin!
My first cucumber harvest ever (and two zucchini too)!