As I mentioned in my One Year post, the song I Will Wait by Mumford & Sons holds a special place in my heart. Both Morgaine and Mutz waited to leave this earth until we could be there to see them off. In honor of this, I decided to make a word art painting to hang above the Pet Memorial Shelf we intend to have when we redecorate the living room.
I started by painting a canvas with a blue wash to give the background some texture. When that dried, I printed out the lyrics in a font I liked and used my projector to trace them onto the canvas.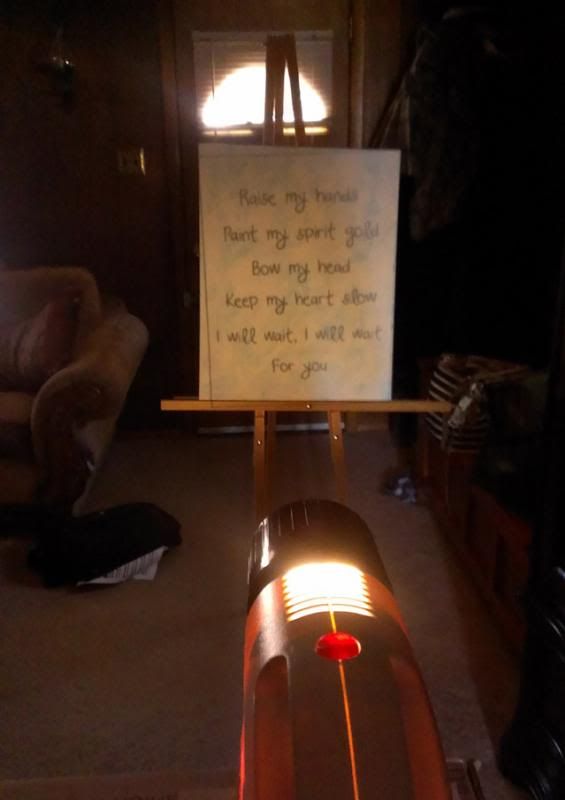 It took a little work to get it straight (I actually had to lock the kittens in Chris's office because they kept knocking my easel over), but I got there eventually.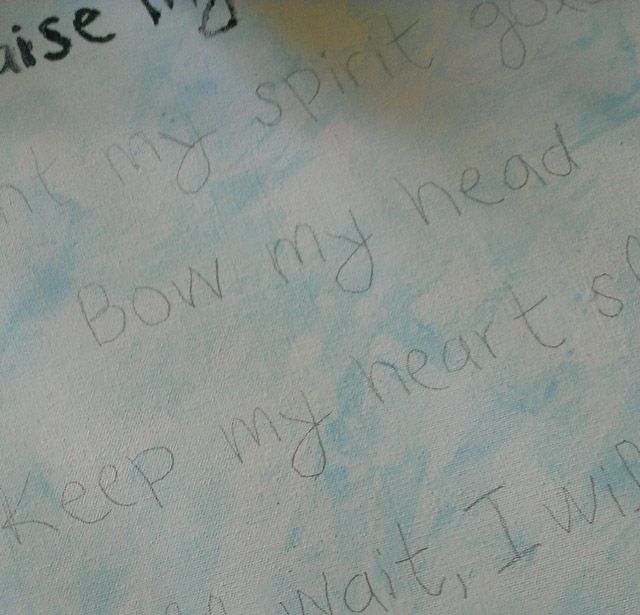 I then used black paint to fill in the pencil lines.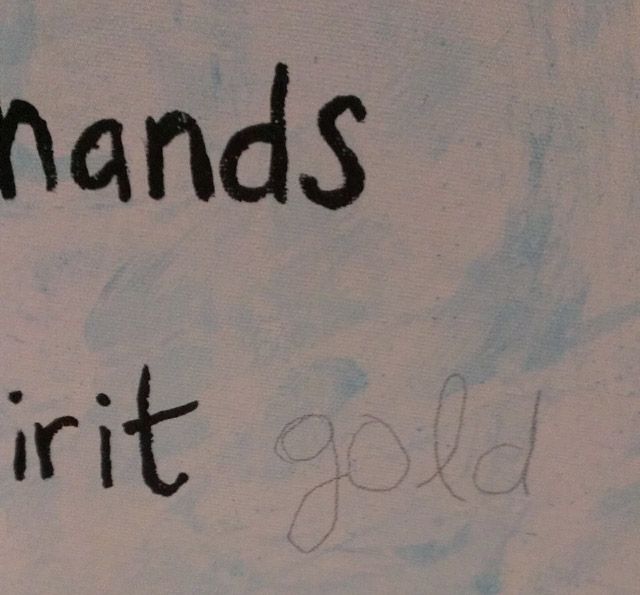 To give it a little visual interest, I decided to paint the word "gold" with gold paint and gold glitter.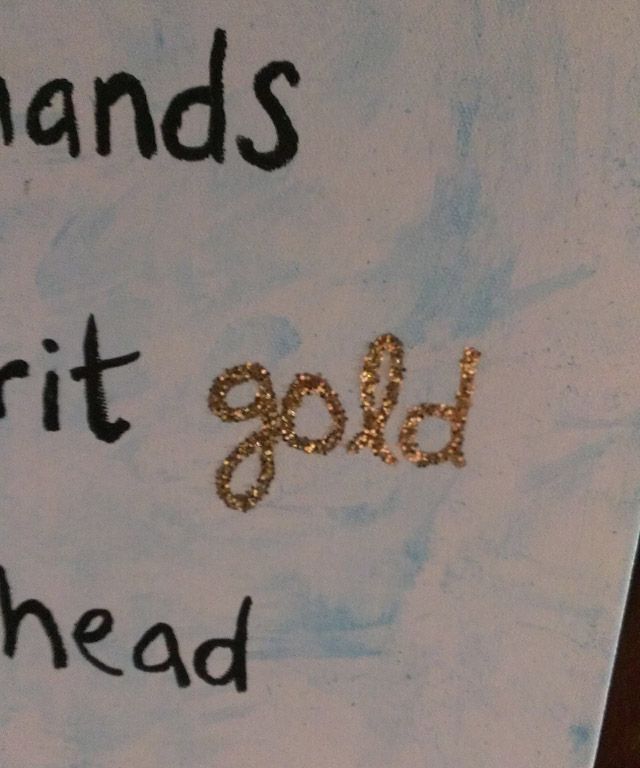 And that was pretty much it. This project was a lot easier than I thought it would be (except for the whole kitten/easel thing), which doesn't happen very often. I'm super pleased with the final result and can't wait to hang it up.
"Raise my hands
Paint my spirit gold
Bow my head
Keep my heart slow
I will wait, I will wait
For you."