Today it has been one year since I lost Morgaine. You can read the full story of
her life
and
the loss of her
in posts from last September.
I took a vacation day from work yesterday to commemorate this somber anniversary. My initial idea was to mostly mope about, observing different sad and terrible times (the time we took her to the vet, the time of her death, etc). Kylie, in her infinite wisdom, voiced the concern that moping about was probably not the best thing for my mental state. She suggested that we instead do something to celebrate Morgaine's life rather than dwell on her death. I decided that maybe a combination of the two would be best. We'd mourn her in the morning and then take some donations to the Animal Rescue League.
So this morning, I drove over to my parents' house to pick up Kylie so that we could mourn together at my house. I Will Wait, a song I have long associated with first Morgaine and then also Mutz, was on the radio as I was driving and I got rather emotional. When I parked the car, I ran up over the curb in spectacular fashion. I didn't realize until I tried to drive back to my house with Kylie that I had blown out my tire.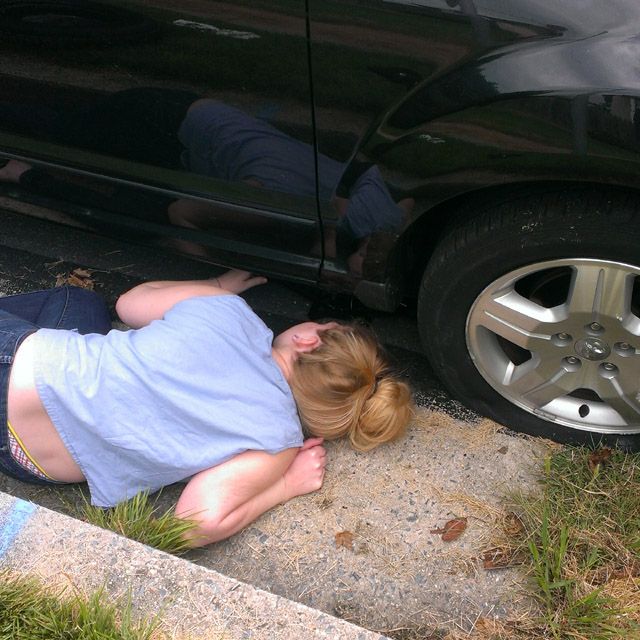 My sister proved herself once again to be quite the asset in an emergency situation. She pretty much single-handedly put on my spare tire. Chris met us at the tire shop nearby, and they told us my car would be ready around 3:00 or so. Bummer. So we went out to breakfast and then Chris dropped us off at my parents' house to wait for my dad to come home. When he did, we went to the store and bought all sorts of supplies to donate to the ARL.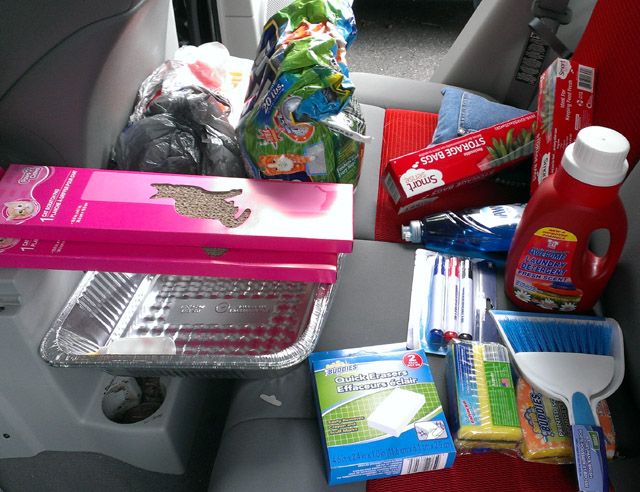 When my car was finally ready, a bit later than estimated at 4:00, we drove over to the ARL to drop off our haul. We had originally intended to volunteer to socialize the cats, but we didn't have time since it had gotten so late. So we just dropped off our donations, looked at the cats, and then went home.
This day did not go at all the way I had planned. But I'm actually pretty glad it turned out the way it did. All the things going wrong were enough of a distraction that I didn't really have much time to mope at all. And though I feel a little guilty for not weeping and tearing at my clothes in proper mourning fashion, I realize that it could have been a major setback for me. And it doesn't mean I love Morgaine any less, it just means I'm in a stable enough mental place to be able to miss her without completely shutting down. And that's a good thing.
Over the last year, I have been posting a photo of Morgaine on Instagram on the 24th of every month. When she died last August, I was in the middle of a 30 day series of cat photos. I have finished the 30 days with twelve photos of Morgaine from September 2012 - August 2013. This collage features each photo - you can go to
my Instagram account
to see the full sized versions.